In-Class Field Trips!
- an assembly with breakout sessions for your students -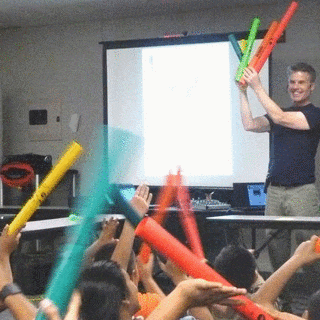 Phil and the kids play rhythms from different cultures using drums, shakers, and Boomwhacker tubes!


Phil offers four exciting classroom workshops that feature engaging cultural content and interactive hands-on learning.

These programs are usually scheduled for a given grade level. For example, if Phil were to present this for 1st grade, he would start with an assembly for all of your 1st graders, followed by a separate breakout session for each 1st grade class — and best of all, Phil brings enough drums for everyone to participate!
West African Grooves (poetry and patterns)
"West African Grooves" engages your kids in a dynamic celebration of poetry and rhythm using hands-on drumming. They begin by learning how to read rhythmic patterns using Unifix cubes, and then perform popular hand drum rhythms from Nigeria, Guinea, and Liberia. Taking it a step further, they learn how to blend rhythm and poetry to create multipart interlocking rhythms, and then finish off with a giant drum circle featuring interactive musical games and activities!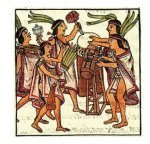 Aztec Rhythms (syllables and fractions)
In "Aztec Rhythms" your students participate in an Aztec percussion group and perform musical phrases written in Nahuatl (pronounced naw-wa-tul) — the language of the Aztecs. First, your students learn how Aztec drummers used syllables to communicate rhythms. Then they blend those rhythms with their knowledge of pie fractions for a cross curricular lesson on culture, math and music! Finally, the kids finish off this exciting activity with indigenous melodies from ancient Mexico, and an energetic drum spectacular!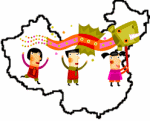 Chinese Dragon Dance (equivalency and measurement)
Phil's "Chinese Dragon Dance" workshop transports your students to a Chinese New Year celebration, where they play drums in a traditional luogo percussion ensemble. Luogo translates to "gongs and drums" and characterizes the sound of festival and parade music in China. They start the program by measuring and performing equivalent fractions in length, and then proceed in playing authentic luogo drum rhythms. It all culminates in a musical celebration that includes energetic drumming and popular folk melodies that date back to 14th century China!
Talking Drums of the Congo (phrases and context clues)
In the "Talking Drums" program, your students travel to the Great Congo River in Africa, and to an elementary school in Ghana. They begin by learning how the Lokele people construct vocabulary and phrases using only rhythm and pitch, and then travel to modern day Ghana, where they learn how elementary schools use drum language throughout the school day. Finally, they apply their knowledge by drumming and singing phrases, and finish with a celebration of rhythm and language using hand drums and boomwackers!
PRICING
In-Class Field trips are $550 for 2-3 classes in a 2-hour timeframe.
There is an additional travel charge for schools more than 1 hour from downtown Sacramento, California.
Please see here for pricing on Virtual Assemblies.
Copyright © 2008-2020 Phil Tulga



Web Design by DT Tech